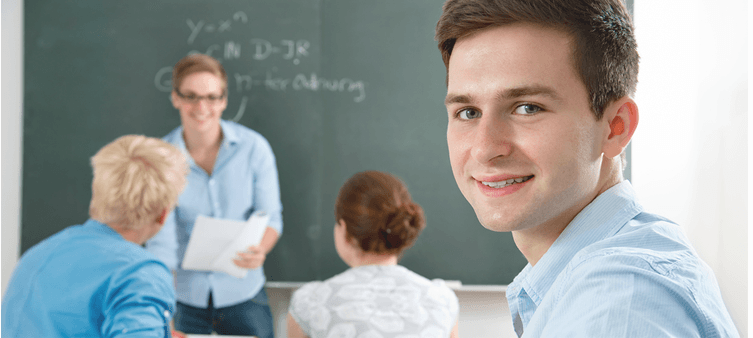 The programme places students in an Irish primary or secondary school. Students can choose to attend a public, private or boarding school and study the subjects set out in the Irish National Curriculum. Students wishing to study in Ireland for the International Baccalaureate can also be facilitated. They also take part in extracurricular school activities.
SLS offers programmes for the Full Academic Year (September to June), 1st term (September to December) or 2nd & 3rd Term (January – June).
The programme covers schooling, accommodation and ongoing support for the student for the academic year and consists of a number of different elements.

As places in some schools can be difficult to obtain it is important that enrollment is done as early as possible in order to try to satisfy the student's first choice of school.

All of the schools are recognised by the Irish Government's Department of Education and Skills and students receive all school reports and attendance certificates for the time spent attending school in Ireland.
Location:
Ireland
Dates:
1st Term: September – December
2nd & 3rd Terms: January – June
School Breaks:
October, Christmas, February & Easter
Primary Year Ages:
4th Class: 9-10
5th Class: 10-11
6th Class: 11-12
Secondary Year Ages:
1st Year: 12-13
2nd Year: 13-14
3rd Year: 14-15
4th Year: 15-16
5th Year: 16-17
6th Year: 17-18

  What's Included
School Fees
Host Family Accommodation
(Full Board, Single Room)
Guardianship & Support Services
School Uniform
(excluding footwear)
Text books
Initial and final airport transfers

  Not Included
Flights
Travel and medical insurance
Transition (4th) Year Supplement
Transport to/from school
Optional extra classes or tuition
Additional airport transfers