SLS Academic Programmes place international students in Irish schools, both primary and secondary. Students on this programme have the option of choosing between public, private or boarding schools, which can be single sex or mixed. SLS currently partners with approximately 100 secondary schools in Ireland across 18 counties. Having a large number of schools across Ireland means that SLS can meet the needs of every student.
All of the schools are recognised by the Irish Government's Department of Education and Skills and students receive all school reports and attendance certificates for the time spent attending school in Ireland.
Students study the Irish National Curriculum which is divided into two cycles: Junior Cycle (Year 1 to 3) and Senior Cycle (Year 5 & 6). The 4th Year, or transition year, in Ireland provides an opportunity for students to experience a wide range of educational inputs, including work experience, over the course of a year that is free from formal examination. For more details on the Irish National Curriculum please see here.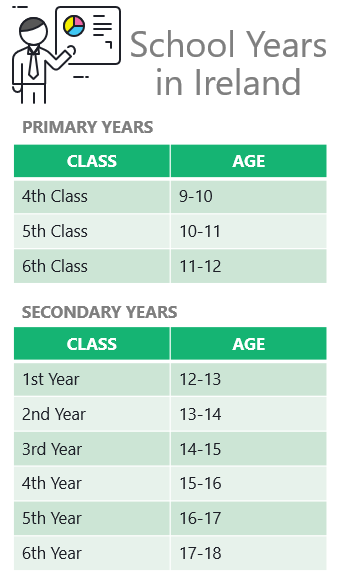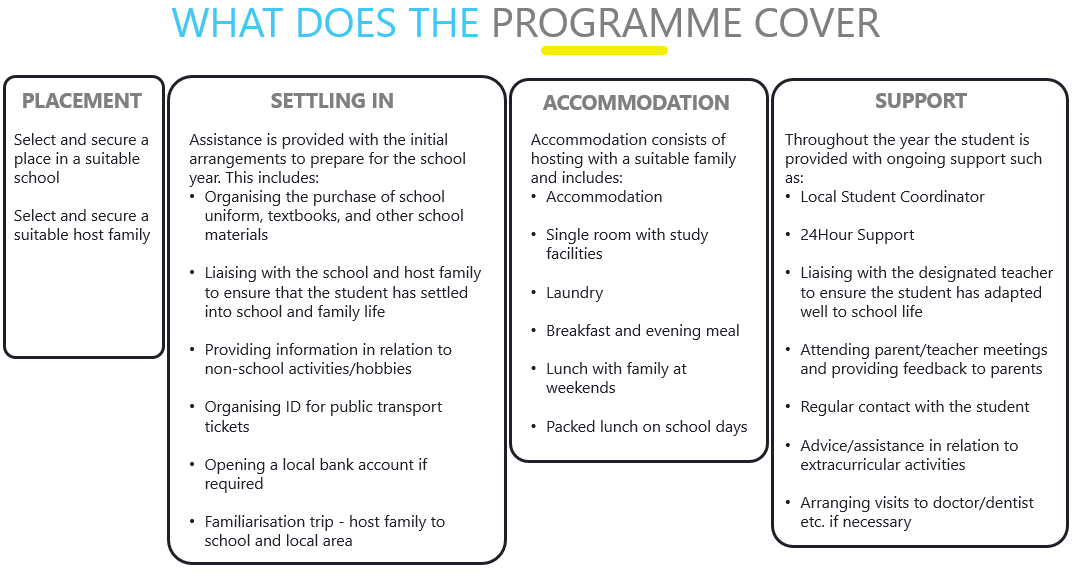 What's Included
School Fees
Host Family Accommodation (Full Board, Single Room)
Guardianship & Support Services
School Uniform (excluding footwear)
Text books
Initial and final airport transfers

  Not Included
Flights
Travel and medical insurance
Transition (4th) Year Supplement
Transport to/from school
Optional extra classes or tuition
Additional airport transfers

SLS can also facilitate students on both primary school and IB (International Baccalaureate) Programmes.
All programmes consist of the same elements listed above.