English & Basketball Course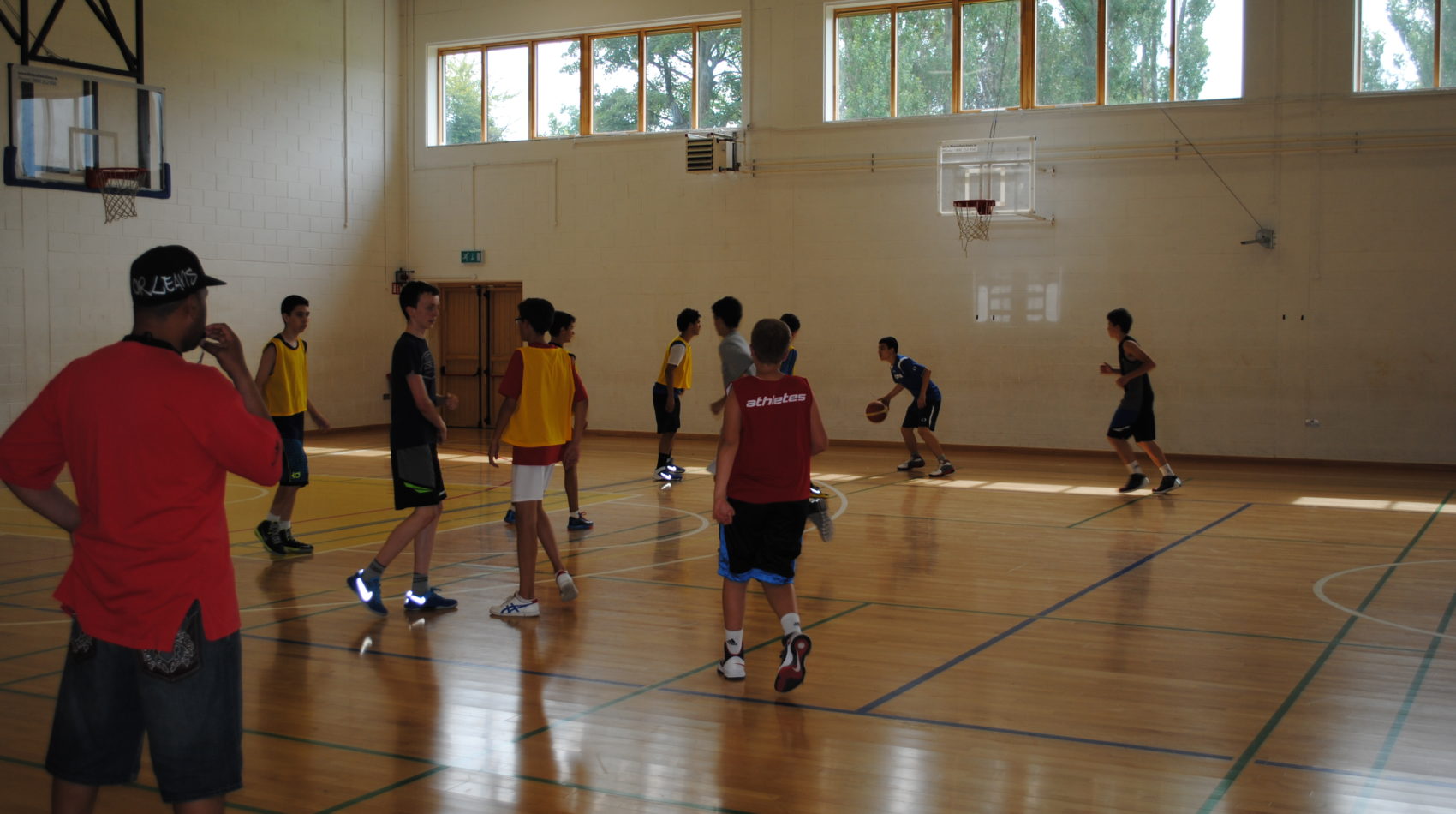 SLS Irelands English & Basketball Course consists of 15 hours General English classes per week. Each class is made up of a maximum of 15 students, all non-native speakers and when possible of varying nationalities. Each class is thought by a TEFL qualified teacher with many years' experience.
This syllabus follows SLS Ireland General English curriculum.
The Basketball training is conducted under the guidance of Jay Fazande, former professional player and current head coach of UCD women's senior team.
The training programme is conducted entirely in English. Training takes place four afternoons per week. Oatlands College has a brand new state of the art basketball hall where all training takes place. In addition there is an organised match against an Irish team or other nationality team.
During training students learn both the fundamentals of basketball as well as skills, tactics, playing as part of a team and essential basketball specific drills.
In addition to basketball training students also have with one afternoon cultural activity on a Friday and a full day excursion on a Saturday.
Course cancelled for Summer 2022.
Location:
Dublin, Ireland
Dates:
2022 Dates: Cancelled
Class Hours:
15 hours per week
Monday to Friday
09.30 to 11.00 and 11.30 to 13.00
No. of Students:
Maximum of 15 students per class (average 10)
Age Group:
12 – 18 Years
Levels:
All levels from Beginner (CEFR A1) to Advanced (CEFR C2)

  What's Included
15 Hours of General English Classes
4 Afternoons Basketball Training
1 Afternoon Cultural Visit
3 Evening Activities
1 Full Day Excursion

  Not Included
Flights
Airport Transfers
Public Transport Tickets
Travel and medical insurance